EFFECTIVE CLEANING
Due to it's user-friendly handling, rotating electric toothbrushes remove in average more plaque in less time - compared to manual toothbrushes. Further they reduce gum inflammation in an ideal way.
The rotating bristle plate ensures a strong plaque-removing efficacy.

The small sized brush head ensures an optimal navigation in the mouth even let's you reach the farthest corner of your mouth.

The rounded tips guarantee the right polishment, yet are gentle to your gums.

UNIVERSAL FIT*
Instead of producing our very own electronic toothbrush, we've designed a bio based brush head that works with the oscillating/rotating electric toothbrush models from Oral–B®. This approach makes us save precious resources while letting you reuse your current toothbrush - but now in green.
*Works with the following electric toothbrush models of Oral–B®: Pro, Trizone, ProfessionalCare®, ProfessionalCare® Smart Series, Healthy Clean®, Vitality®, Pro-Health®, Oral-B Triumph®, AdvancePower.
Oral–B®, ProfessionalCare®, Vitality®, Healthy Clean®, Pro-Health®, Oral-B Triumph® are registered trademarks of the Procter & Gamble Business Services Canada Company.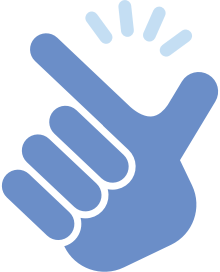 IMPROVED CARBON FOOTPRINT
The bristle plate and the main body are made of a plant based bio polymer (compostable acc. to EN 13432). The Source material of the bristels is castor oil, extruded to bio nylon. Furthermore our Tiomatik comes in a FSC® certified cardboard pack.
Just the axis in the inside is made of a fossil based engineering grade plastic which is necessary due to it's extremely high stress. This makes about 10% of the whole product.
We wouldn't be TIO if we didn't already look into improved opportunities here...